Data connection via 4G/WiFi/Ethernet
The Healthy Climate Monitor (HCM) requires a data connection to the internet to send it's data and photos to the server, that makes them available to your app.
There are 3 connection options:
4G network (default inside the device)
Network cable (in DATA IN port on power supply)
WiFi network (request via phone/email)
Network priority
If there is no/poor 4G, or WiFi in the farm, you can connect the HCM via an extra network cable to an external network. Connect the network cable to the DATA IN port on the PoE power supply (inside the orange casing).
This external network can be the internet of the farm, or from an extra 4G router with internet connection that you can place outside the farm.
The connection priority of the HCM is as follows:
Network cable
WiFi network
4G network
So as soon as you plug a network cable into the DATA IN port of the PoE power supply of the HCM, or connect the HCM to a WiFi network, the internal 4G connection will be disabled.
External 4G router
Whenever you would like the HCM to be connected to a cellular 4G network, but there is poor, or no reception inside the farm, you can order an external 4G modem with us, that is displayed below.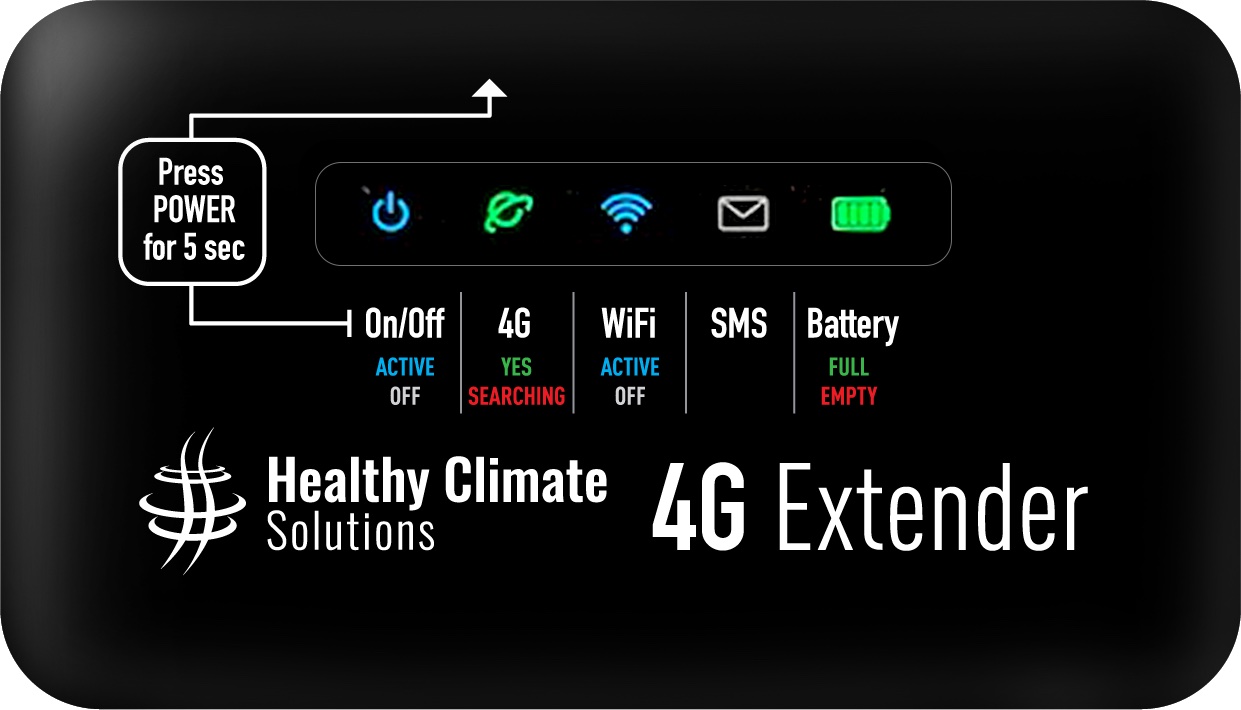 This 4G extender can be placed anywhere at the farm (max. 50m from the HCM power supply box), where there is good 4G reception.
The connections will be as follows, so the HCM can use the internet connection that is provided by the 4G extender: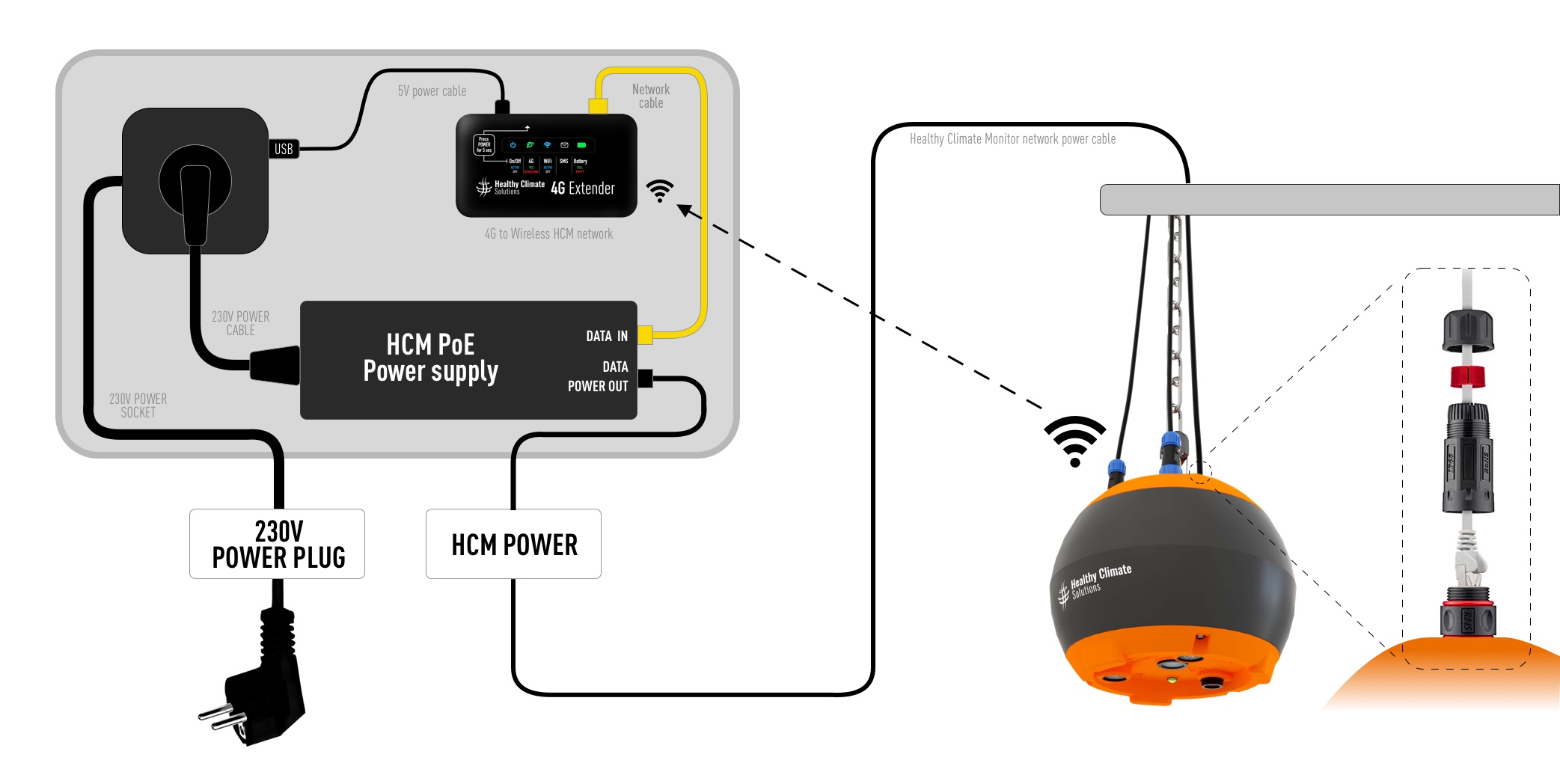 If you have an alternative Teltonika outdoor external 4G router, click here for the connection scheme and the installation options.